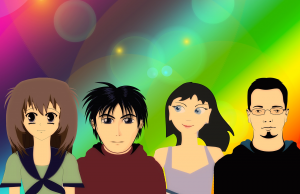 Could your staff be sabotaging your business without knowing it?
This true story shows how well meaning and motivated staff can sabotage a potential sale. It happened to me and illustrates how not to communicate with potential buyers!
Click here to see how they could have done better
Initial contact with a door-to-door canvasser
The young man was clearly delighted to discover he had come round just when I was planning to install new double glazing. He was keen, probably incentivised, and so hungry for action he rang our bell and also knocked at the door.
I supressed my irritation at him knocking loudly just as I was about to open the door and asked him a few things about their company and their products. Enthusiastically, he opened with the main selling point – they were offering triple glazing for the same price as double glazing!  He also confirmed the company was a member of FENSA when I asked. I knew that meant we would be complying with building regs having been caught out by a cowboy builder before.
It looked like the company had a 'foot in the door' in more ways than one and I agreed to a survey and quotation. Buoyed on by his apparent success he bounded off next door.
I glanced through the flyer he left. There was no mention of the triple glazing for the price of double. Nor did it mention that they were FENSA members. Mostly it mentioned they were a family firm and having a sale. Though even the definition of sale was unclear. It was instantly clear that the message of the flyer did not support the pitch of the canvasser.
My curiosity got the better of me, and I wanted to be informed before the surveyor came round. Many other times I would simply have 'deleted' the contact at this point. But with Google at the ready, it took only a minute to find the FENSA site and discover that the company was not, as the canvasser had told me, listed with them.
When I received a phone call to arrange an appointment for the surveyor, I raised the issue of their FENSA membership. The appointment secretary assured me they were members so I pressed in to ask for their number explaining I could not find them on the FENSA site. He admitted he did not have it to hand and arranged a call back.
The MD himself called me to explain the staff had made a mistake – it was not FENSA but CERTASS that they were registered with. He assured me that both organisations gave the same protection. It was plausible, but in the conversation another issue arose. It seemed he did not realise that new windows required building regs approval or that certification was needed.
It was clear the company had been trading for a number of years and so again curiosity took me where common sense would have said, 'Forget it!'
I looked on the CERTASS site and found he was correct in saying it gave the same protection and certification as FENSA. But there was still a problem. I found that this company, although registered with CERTASS, did not have the full membership which was needed for certification.
By now I was wondering whether to charge the company for consultancy!
Another conversation with the MD and I was satisfied that they would do whatever was needed to fully register with CERTASS before our windows would be installed.
It had become apparent that communication – internally, externally and in understanding external requirements were not up to scratch.  Yet I sensed a determination to improve and we now only needed the surveyor and quotation to evaluate if we would buy from them.
The Surveyor destroys any differentiation
The surveyor was a delightful man who turned out to be the works manager. He knew his stuff about fabricating windows. But his pitch contradicted the other stories coming from the camp. He let slip straight away that triple glazing cost more than double glazing. He also said the only benefit of triple glazing was noise reduction as 'An A rated window has the same thermal properties as any other A rated window whether double or triple glazed.'
By saying this, he had just declared all windows were virtually the same. (No-one advertised anything other than an A rated window.) There was now nothing to differentiate their windows from any one else's and the only one thing left to choose between one company and another was price.
He was clearly pleased with the price he offered us. Here I failed. I did not have the heart to tell him it was about £1000 more than an established local company who were FENSA members had quoted us.  I just mumbled that we would have to think about it.
The sale had been very effectively sabotaged by well-meaning representatives of the company in various departments each demolishing the pitch of the others.
Click below to see what steps you can take to improve your communications